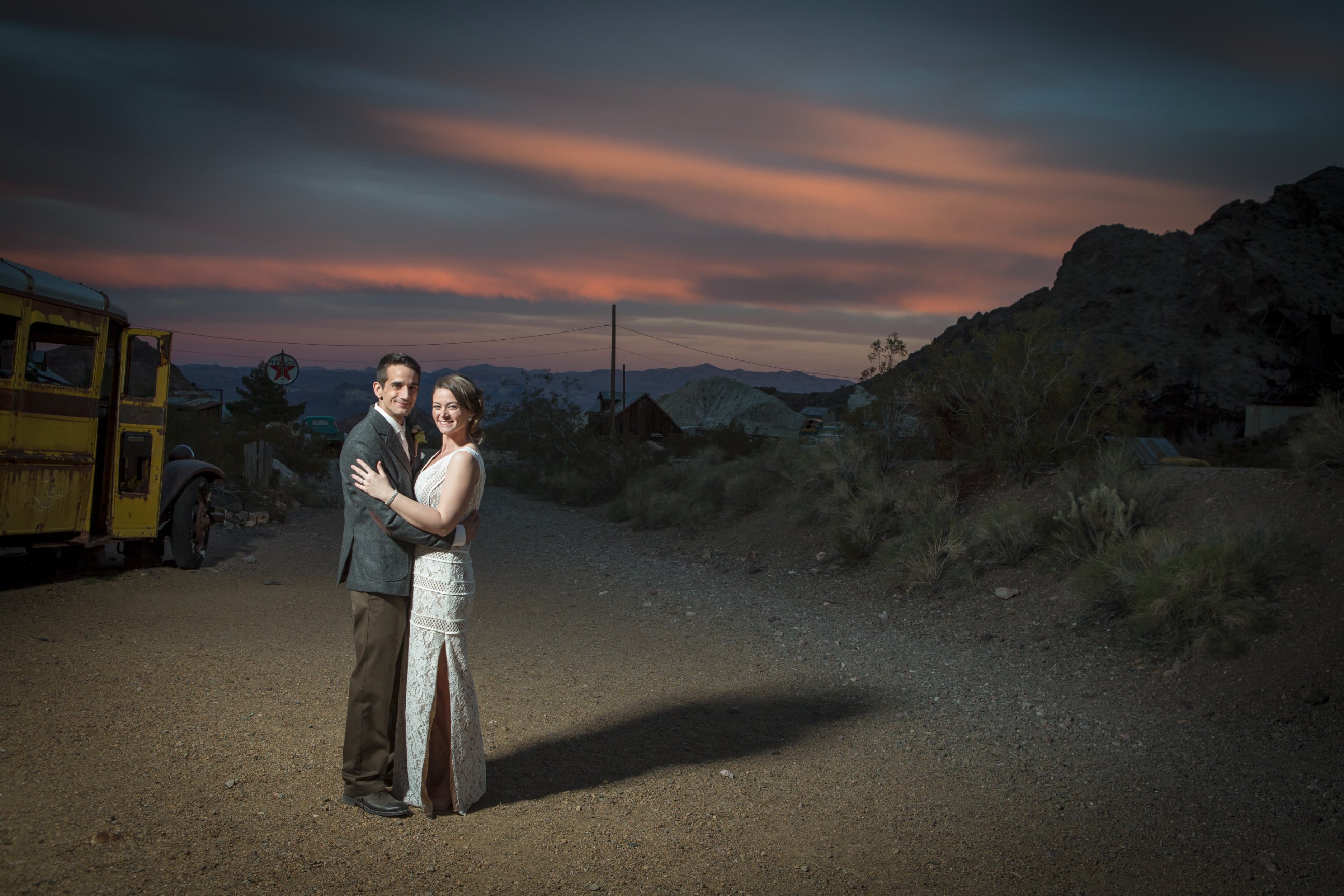 Nelson Ghost Town/Mine is located about an hour from Las Vegas.  Nothing like a western sunset to make for beautiful photography.
Recenlty we photographed a couple from Canada and their friends.  The town is full of fun places and backdrops to capture.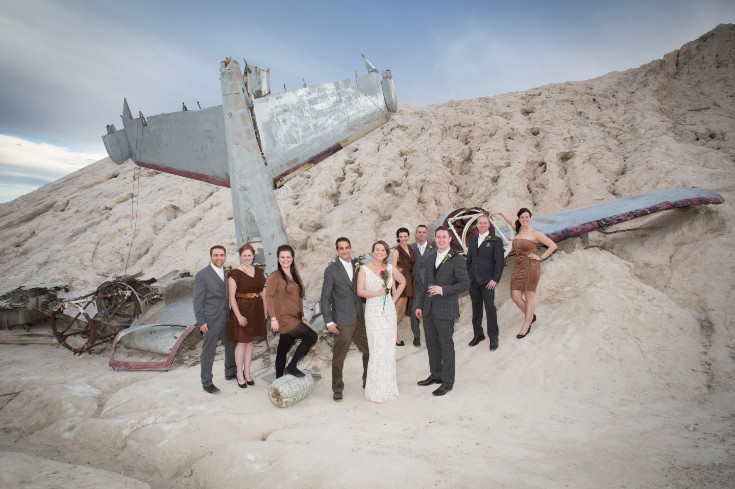 There a plane crash is a prop from a movie filmed there.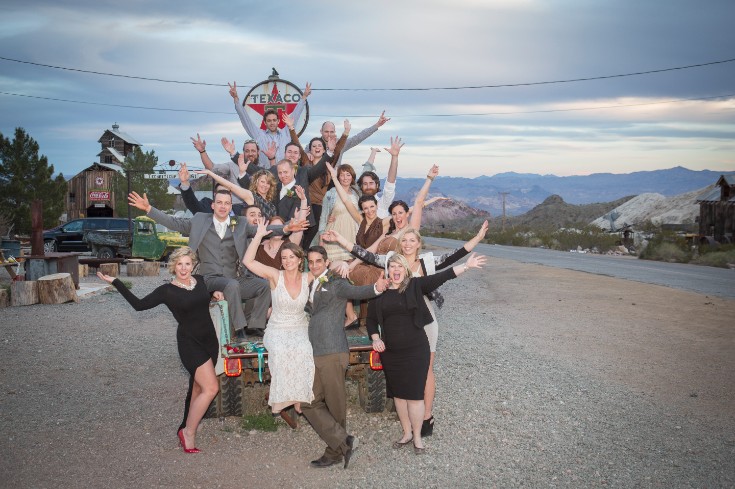 Old truck and cars in this shot we put the entire wedding party.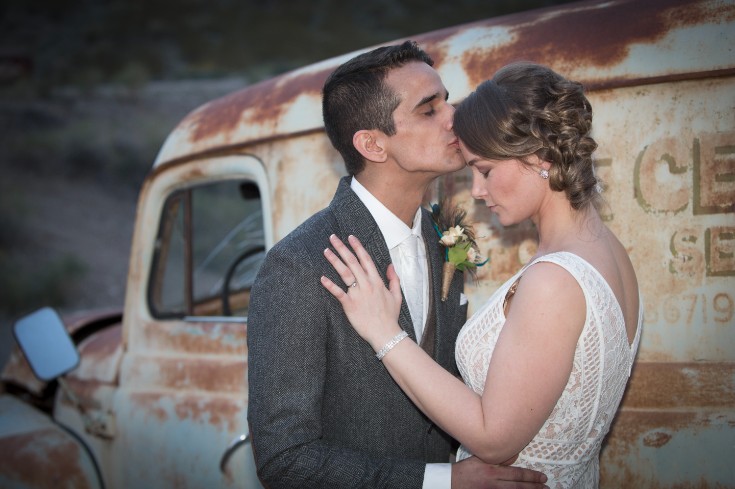 Wedding by Bonnie www.weddingsbybonnie.com performed the ceremony which was held in the hay-loft of one the many barns.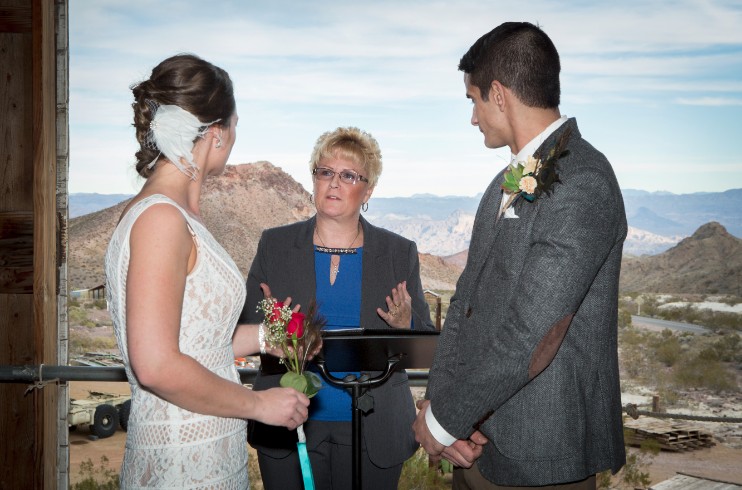 What a view of the mountains the colorado river valley from that perspective.  Bonnie's ceremony was touching and our Canadian's were a happy group and where excited to see a real old Western town.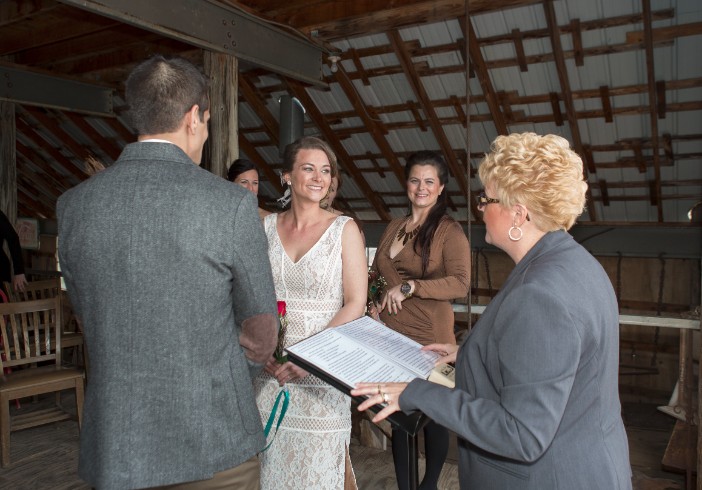 This couple thought outside of the box and got some unique once in a lifetime photo's of their wedding day.