Wow are the phones ringing!
It's engagement season here in Las Vegas/Laughlin/Pahrump and our phones and email are really active. Couples contacting us wanting to get our pricing to photograph/video their wedding. The email goes something like this, we like your photography how much does it cost to photograph our wedding?  Not really enough information for us to give you an accurate estimate or price quote.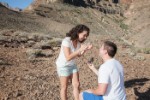 So here is what information we need to provide a couple with a accurate price and why:
What size is your wedding party (we need to know this to judge how long group pictures will take)?
Where is the ceremony and what are the plans for the ceremony (church ceremony can be an hour, civil could be 5 mins but if you add sand ceremonies or other options it could be longer)?
Where is the location of the ceremony?
Where is the location of reception (a lot of time the ceremony is not at the same place and there will be travel time)?
How long is the reception?
Do you want wedding preparation pictues and where is that located are you and groom getting ready at the same location?
Are there special events planned during to reception other than the traditional?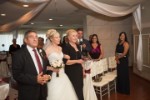 With correct information we will be able to provide you with an accurate price for your planning needs. Of course a phone conversation is always the best we would be happy to go over your schedule and come up with a time schedule and budget for your wedding. 702 330-5838
Paul's Vegas Photography
Our studio
1655 S. Mojave Rd.
Las Vegas, NV