We get a lot of emails at Paul's Vegas Photography from brides wanting to get a quote on pricing and our packages.  
Unfortunately, most couples do not provide us we enough information on what to quote, so here are some quidelines.
Size of wedding party.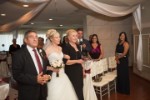 Start time of photography (this maybe different than ceremony start time, consider pre-ceremony)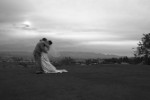 End time of photography (this also may be different)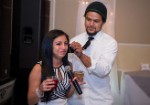 Address of the event and if there is more than one location for example if the reception is at a different location, we will need to know that.
Here is some timing issues to consider when deciding how much time is needed for a wedding photographer and viedographer.
Pre ceremony pictures - a good time budget is 2 hrs.  That way we will have time to photograph the dress hanging, putting on the dress, rings before they go on.That leaves time for portraits of the bride before the ceremony. The groom and groomsmen also get time before the ceremony capturing both are important. 
Ceremony - This can run in Las Vegas from 10 mins to an hour depending on whether it is a church ceremony or officiant marriage.
Family and Group pictures after the ceremony - 30 mins., however this depends on the size of the bridal party. 
Bride and Groom portraits - 30 min to an hour.  We prefer you budget an hour for these pictures.  This means you will need an 1.5 hours after the ceremony before you are to arrive at the reception.
Reception -  A rushed 2 hours up to 4 hours.  Usually the last hour of a reception becomes more of the same and this can be a good place to save time and money.